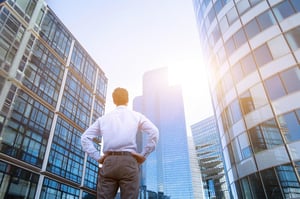 Are you considering EB-5 as a path to earn US Green Cards for you and your family?
Interested in learning more about the best projects for your investment and if hotel projects are safe?
During this webinar we will do a review of hotel development projects and whether they're a smart choice for your EB5 investment. Our EB-5 experts will cover many factors an investor should understand before making a $500,000 investment into a hotel development including:
General project due diligence
High vs low risk projects
ROI for EB5 projects
Economic cycles/market volatility and its impact on project construction
The webinar will be followed by a Q&A session with the executives of US Freedom Capital, Stanley Bradshaw and David Gunderson.
This is a great opportunity for individual's assessing EB-5 projects to interact with US real estate development experts.
Time: Wednesday, April 24th, at 8:00 PM
About the speakers:
David Gunderson (Chief Investment Officer, US Freedom Capital)
Over his 25-year career, Mr. Gunderson has managed over $950 Million of commercial real estate investments. He has built and sold several successful companies in the commercial real estate industry, including architecture, construction, development and finance. Mr. Gunderson's projects have been developed for the US government, Fortune 500 companies and numerous private owners. He is also a US licensed investment banker and Registered Investment Advisor.
Stanley Bradshaw (Chief Executive Officer, US Freedom Capital)
Mr. Bradshaw has over 35 years of experience as an entrepreneurial leader. In 1990, he founded The Bradshaw Group and successfully guided the firm to $350 Million in revenue over 22 years. He has founded a technology company in Dallas and has five-time recognition as a Dallas 100 company and is a four-time Ernst & Young Entrepreneur of the Year Finalist. Mr. Bradshaw is a US licensed investment banker.
About US Freedom Capital:
US Freedom Capital is an investment manager offering US real estate investments to global investors. Our investment offerings are structured either for financial return or for immigration by utilizing the EB-5 Investor Visa. Our investment professionals combine decades of experience in US commercial real estate, as well as include the former highest ranking officials at US immigration (USCIS).